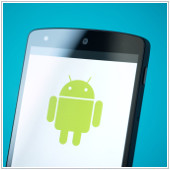 Heavy mobile data consumption can cause serious problems, such as slower connection speeds and a decreased battery life. It can also lead you to incur data overage fees when you use more data than what's included in your plan. Here are some tips to help you use less data on your Android device.
Delete data-draining apps
Apps that constantly consume your mobile data, such as Facebook, Google Maps, and YouTube, can accelerate hardware and battery life deterioration as well as lower the device's efficiency. If you have data-draining apps, consider removing them from your device to lower your monthly data usage.
To identify such apps, go to Settings > Network & internet > Internet > App data usage. From there, you can see which apps are consuming the most data, and you can delete the worst offenders.
Restrict background data
Background data is a feature that allows apps to provide real-time updates by using data connection even when the app isn't actively in use or the phone is locked. It is also one surefire way to burn through a significant chunk of your monthly data plan.
To prevent background data from constantly updating, go to Settings > Network & internet > Internet. Then, select App data usage to see your top data-draining apps. Tap on an app to show its settings, and toggle the button under "Background data" to Off.
Use data saver mode
To ensure that you're not using too much data on your data plan, check and change your data usage setting. All you have to do is go to Settings > Network & internet > Internet > Data Saver.
When you turn Data Saver on, some apps are prevented from sending or receiving data in the background. While any app you currently use can still download data, it will do so less frequently. For instance, images on a web page won't display until you tap them.
Beware of auto-updates
Software updates can require hundreds of megabytes of data, so it's better to update your apps over Wi-Fi than through your data connection. You may not even realize updates are happening if you have the auto-update setting enabled. Turn it off by opening the Google Play Store and tapping the three horizontal lines in the upper-left corner. Go to Settings > Auto-update apps > Over Wi-Fi only.
Take your apps offline
Some apps include an offline access option. For example, Google Docs lets you choose the documents you'd like to access while disconnected from the internet. This allows you to save your work offline and only update its online version once you are connected to the internet. Check regularly for offline access options and enable them whenever possible.
These are some quick and easy tips for IT novices, but if you're on the hunt for expert solutions and support for Android devices, get in touch with our team today.
Published with permission from TechAdvisory.org.
Source.