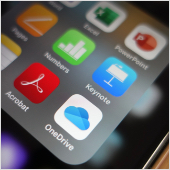 Migrating workflows to the cloud, securing all company devices and software, and ensuring 24/7 data access are gargantuan IT admin tasks, especially as companies adopt flexible working arrangements post-COVID-19. Fortunately for Microsoft 365 Apps users, the admin center offers features that empower IT personnel to be more efficient and effective in handling these crucial responsibilities.
Office cloud policy service
This feature enables administrators to enforce policy settings for Microsoft 365 Apps for enterprise on users' devices. Even on devices that are not domain-joined, these settings are automatically implemented via roaming the moment their users sign in to Microsoft 365 Apps admin for enterprise. This feature gives administrators better control over how data is handled in users' devices, providing major benefits to data security.
Microsoft 365 Apps health
Microsoft 365 Apps health enables IT admins to examine how well Microsoft 365 apps are running during and in between deployments. The feature also calculates an organization's overall app health using three criteria: app reliability, app performance, and supported versions.
Furthermore, Microsoft 365 Apps health shows performance and reliability trends, such as Office app session crash rates, which allows admins to quickly identify issues and take appropriate actions.
Inventory
This feature gives administrators valuable insights into the status of all the Office apps and services installed in devices throughout the organization. Admins can also see more detailed information on specific installations. These include information on the hardware and the device's operating system, as well as the particular apps that are currently installed.
The inventory feature can also show admins the last user to sign in and which devices are running old versions of Office apps. In these ways, the inventory feature helps them ensure that devices are running optimally at all times.
Security update status
This feature shows administrators which devices in their network have already installed the latest security updates, providing them with information that can help them keep the organization's environment secure. This reduces the risk of data breaches and other cyberthreats made possible by unpatched security vulnerabilities.
Servicing profile
This feature further reduces the possible danger caused by unpatched systems. This allows administrators to assign servicing profiles to a set of devices. All machines with an assigned profile automatically receive monthly updates starting on the second Tuesday of each month. To prevent the updates from bogging down the devices' performance, these are delivered in successive batches. Admins have the ability to set deadlines and select which updates will be installed throughout the process.
With these features, administrators can better manage Microsoft 365 apps, and users can count on better experiences and fewer instances of downtime. If you want to learn how technology can make your business more efficient, don't hesitate to call us. Our IT experts are always ready and glad to help.
Published with permission from TechAdvisory.org.
Source.