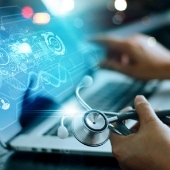 Since the start of the COVID-19 pandemic, more healthcare providers have adopted telemedicine services to provide care to patients who are unable to visit a healthcare facility because of travel restrictions. And with more people working from home, telemedicine has become a convenient way for patients to connect with their healthcare providers. Keep reading to learn the other benefits of telemedicine.
What is telemedicine?
Telemedicine is an innovative and safe way for patients to consult with their healthcare providers from the comfort of their homes. It utilizes modern video conferencing and remote monitoring technology to help doctors assess, diagnose, and recommend treatment options to patients who are physically unable to visit a clinic or hospital.
Benefits of telemedicine
While it's not meant to completely replace in-person consultations, telemedicine has significant benefits, such as:
Better access to healthcare
Telemedicine connects specialists to patients who have trouble obtaining proper healthcare services. This includes people living in rural locations and medically underserved communities, and those who can't travel due to disabilities. With virtual consultations, people without easy access to basic healthcare services can now see their doctors more frequently.
Reduced exposure to illnesses
Because telemedicine allows patients to consult with a physician remotely, it can reduce their risk of exposure to infectious illnesses such as the common cold and the COVID-19 virus.
Convenience
Virtual consultations allow patients to talk to a physician from the comfort of your home, eliminating the need for you to travel, pay for gas and parking, and sit in a waiting room to see a doctor. People can even fit telemedicine into their busy schedules. By scheduling a consultation during breaks or after work, they don't need to miss a day of work to get a checkup.
Cost savings
According to the American Journal of Emergency Medicine, telemedicine consultations can help patients save around $19 to $121 per visit. The report shows that a single virtual consultation was enough to address the health concerns of multiple patients without having to send them to expensive care settings like emergency rooms. Another study by Today's Geriatric Medicine shows telemedicine can cut the cost of inpatient care by as much as 19%.
Improved quality of care delivery
A study by the National Library of Medicine showed that telemedicine enhances the quality of care for patients suffering from both mental health and medical conditions. It made follow-up care easier for healthcare professionals and helped patients manage their medical conditions more effectively. With the help of telemedicine, patients had:
38% less hospital admissions
31% less hospital readmissions
63% chance of shorter hospital stays
Organized health information
Aside from virtual consultations, using telemedicine is a good way of organizing a patient's health records. By using patient forms found on online healthcare platforms and portals, a patient can check their test results, review medical records, request prescription refills, and get in touch with their healthcare provider with a single click of a button.
Telemedicine is changing doctor-patient relationships by providing people with better access to their doctor and direct care at home. If you want to learn more about telemedicine, give us a call today.
Published with permission from TechAdvisory.org.
Source.