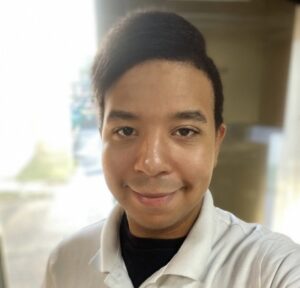 David Jones
Junior SOC Analyst Intern
Where are you in your education journey?
I have been attending Hillsborough Community College and have one semester left to gain my Associates Degree.
What certifications do you possess?
I have my CompTIA Security+, which is a baseline credential that covers the foundations of cybersecurity, and my CySA+, which is an intermediate credential that focuses on handling the data and security analytics. I am working on my PenTest+, another intermediate credential which covers the knowledge and skills necessary to perform vulnerability assessments and other tests to determine the security posture of networks and meet legal compliance requirements.
What has been your favorite part of the internship?
Applying the knowledge, I learned in school in a real-life practical setting. Freedom to learn and play with all the different tools and technologies has been enlightening.
What are you looking forward to next in your career journey?
Continuing to learn, absorb information and advance my career. I am passionate about Cybersecurity and happy to be part of an organization that is an industry leader in this space.
What are your hobbies/interests?
I play several instruments: guitar, bass, piano, violin, flute and am currently learning drums.