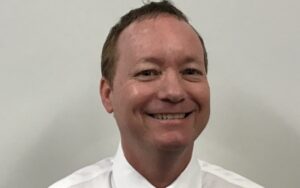 Charles Frierson
Service Desk Engineer
Tell us about your career journey prior to predictiveIT?
I started off working for ESPN Radio as a producer, board operator and on-air personality. While partnering with a weekend basketball co-host he invited me to be part of his IT company Audio Innovations. That got my feet wet in IT and from there I went to an IT Technical school to gain certifications prior to joining Dell. I spent five years with Dell as a Server Technician. I then took on a new challenge working for South University School of Nursing, supporting two campuses in Florida as the sole IT professional, which I did for the last 5 years prior to joining predicitiveIT.
Why did you choose to bring your talents to predictiveIT?
I saw a fantastic opportunity to gain experience and increase my IT knowledge. The environment was warm, inviting and family like atmosphere. Also, I found the salary and benefits to be compelling.
What is one of the most interesting things that ever happened to you?
While at a business conference at Saddle Brook Resort in Tampa, FL they were doing a raffle for prizes. There were about a thousand attendees in the auditorium. I told my co-worker if my name was called, I would stand up and say, "Oh My God!" Two seconds after I uttered the words, she called my name. I stood up and said Oh My God, the audience busted out laughing and my boss said, "see that is why we keep him around."
Is there anything you want people to know about you?
I am a huge Liverpool FC (soccer club) fan!
What are your hobbies/interests?
My job and the Premier League!
Have you ever met a celebrity?
When I was 7 years old, I met Earl Campbell Running Back for the Houston Oilers at the Oilers Stadium.